What Is Long Term Care?
You may already be aware of what long term care is, whether it's through personal experience caregiving for a loved one who needs daily assistance, or knowing a family member or friend who requires more support as they age. As you learn more about long term care, consider the possibility that you may need this type of care in the future and learn how you can start planning for it today.
The older you are, the more likely you'll need long term care.
---
U.S. Department of Health and Human Services1
need long term care at some point in their lives1
are provided with some type of long term care1
have Alzheimer's disease2
The need for long term care can happen to anyone at any time. It can be because of an extended illness such as cancer, a disabling event such as a stroke, a chronic disease such as multiple sclerosis or Alzheimer's, or a permanently disabling automobile or sporting accident.
In many cases, however, people need long term care due to aging. As we live longer, into our 80s, 90s, and even beyond, health conditions that we've managed successfully for years may become worse. We may lose our ability to function independently on a day-to-day basis, resulting in the need for assistance.
1 U.S. Department of Health and Human Services. "The Basics," https://longtermcare.acl.gov/the-basics/ (accessed July 2019).
2 Alzheimer's Association. "Facts and Figures," https://www.alz.org/alzheimers-dementia/facts-figures" (accessed July 2019).
Why would you need it?
Long term care is care that you need if you can no longer perform everyday tasks by yourself due to chronic illness, injury, disability, or the aging process. It isn't care that is intended to cure you; it's ongoing care that you might need for the rest of your life. This means you may need help with activities of daily living, such as bathing, dressing, continence, eating, toileting, and transferring.
Long term care also includes the supervision you might need due to a severe cognitive impairment (such as Alzheimer's disease).
Real-life stories
Watch stories of families just like yours who've been impacted by a loved one's need for long term care.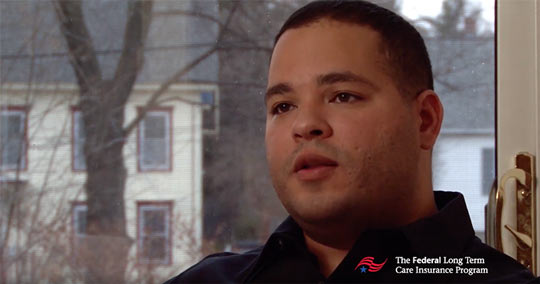 Eric and Diane are caring for an elderly relative in their home.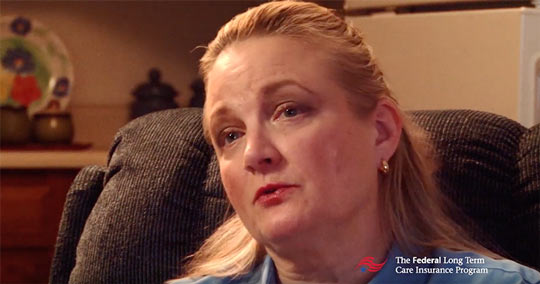 Susan's husband is receiving care for early onset Alzheimer's in a nursing home.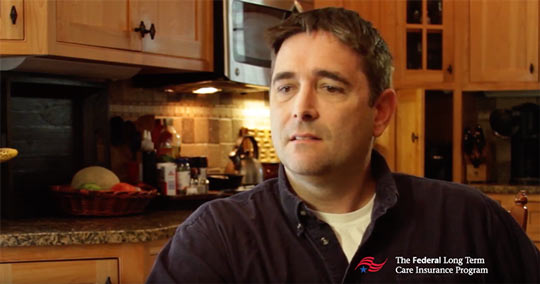 Paul's wife is receiving care for terminal cancer in a hospice facility.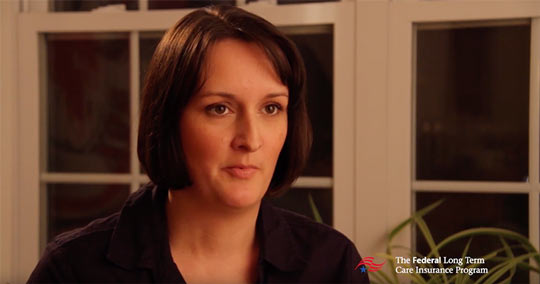 Eleanor is caring for her mother with Alzheimer's at home.